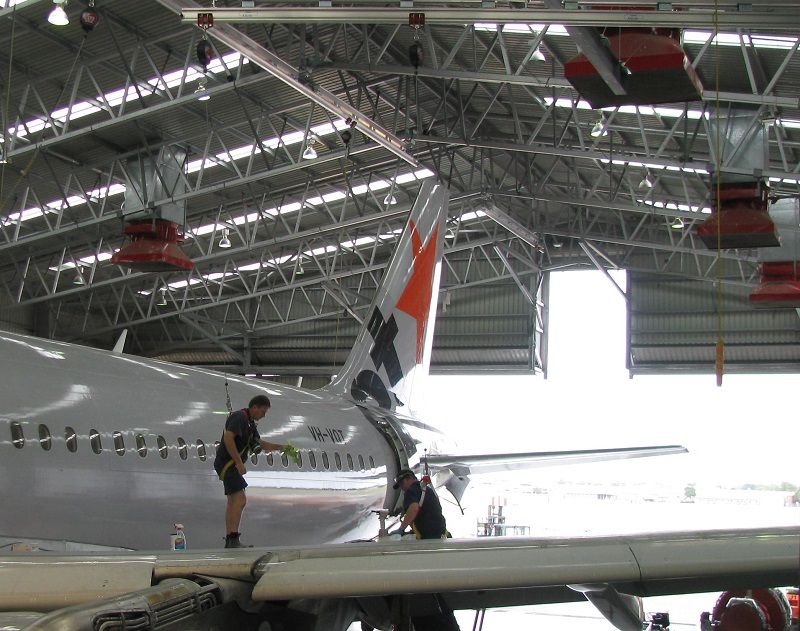 Problem
Our customer was constantly carrying out maintenance and repair work on aircraft and needed a safe and reliable system that could accommodate multiple users. Previous systems that had been looked into proved to be difficult and troublesome to use or could not achieve the spans or number of users they required.
Solution
The Bomac Altrac fall arrest system addressed all the customers' requirements, It could accommodate multiple users, was simple to use and the layout of the rail above the plane could be easily achieved. All of this was accomplished while still ensuring the user was completely safe from the risk of a fall.
Outcome
With a layout of the rail design as the customer desired, the risk of injury to workers eliminated and the ability to accommodate multiple users the turnaround time for maintenance on these aircraft has decreased. The fact that the rail can accommodate multiple users on the one system means work can be coordinated so several tasks can be undertaken at once in areas where  only one person could perform the procedure beforehand. The business is now run in a more efficient and safe manner.
For more information on how we can provide you with an ideal fall arrest solution please contact us, get a quote online, or call 61 3 9796 5300