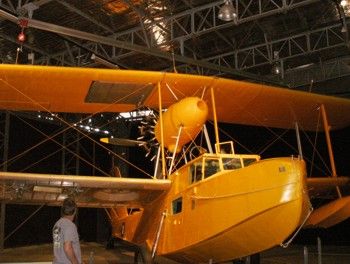 Problem
Modern Australian technology is being used to protect some of its oldest technological treasures.
Bomac Engineering designed several Altrac fall arrest systems for the Royal Australian Air Force (RAAF) museum in Point Cook, Victoria, to allow access to a rare and unique collection of military aircraft.
The requirements were not simple. They needed a product that would safely allow volunteers and maintenance crews to access all museum displays as well as undertake maintenance on the aircraft as required. The system had to be safe and reliable as some of the aircraft are exceptionally rare and irreplaceable. Additionally, the fall arrest system would have to blend in to the background so as not to detract from the displays.
Visitors to the RAAF museum at Point Cook can view aircraft used as far back as WWII and as modern as the recently retired F-111G. Most of these planes are still operable and used in flying displays. They must be fully maintained mechanically, not just dusted and polished as museum pieces.
Another challenge was the display area, a Bellman hanger imported in the 1940s, is a post-war relic itself. The fall arrest system therefore had to be lightweight to suit this set up.
Solution
Altrac was easily the best solution.
A number of fall arrest systems have now been installed in three separate hangars at the museum: the training hangar, the technology hangar, and the newly opened Strike/Reece hangar.
Outcome
The aircraft being maintained using these systems include an F-111G "Bone Wrangler", Canberra Bomber, F-4E Phantom, Aermacchi MB 326H A7-001, Supermarine Walrus HD 874, Douglas A-20C Boston A28-8. Altrac can also be found in the walkway ramp leading down to the training hangar, placed there to maintain the lights in the display area.
Entry to the RAAF museum at Point Cook is free (although photo ID is required for security purposes) so next time you are in the area, stop by to view some of Australia's technological treasures. And do not forget to look up to see one of its most innovative modern products.
All Altrac rail, its parts and accessories are Australian-designed and Australian-made. Bomac Engineering Pty Ltd is a fully Australian owned company.  For more information about the RAAF Museum at Point Cook please visit https://www.airforce.gov.au/displays/museum
For more information on how we can provide you with an ideal fall arrest solution please contact us, request a quote online, or call 61 3 9796 5300