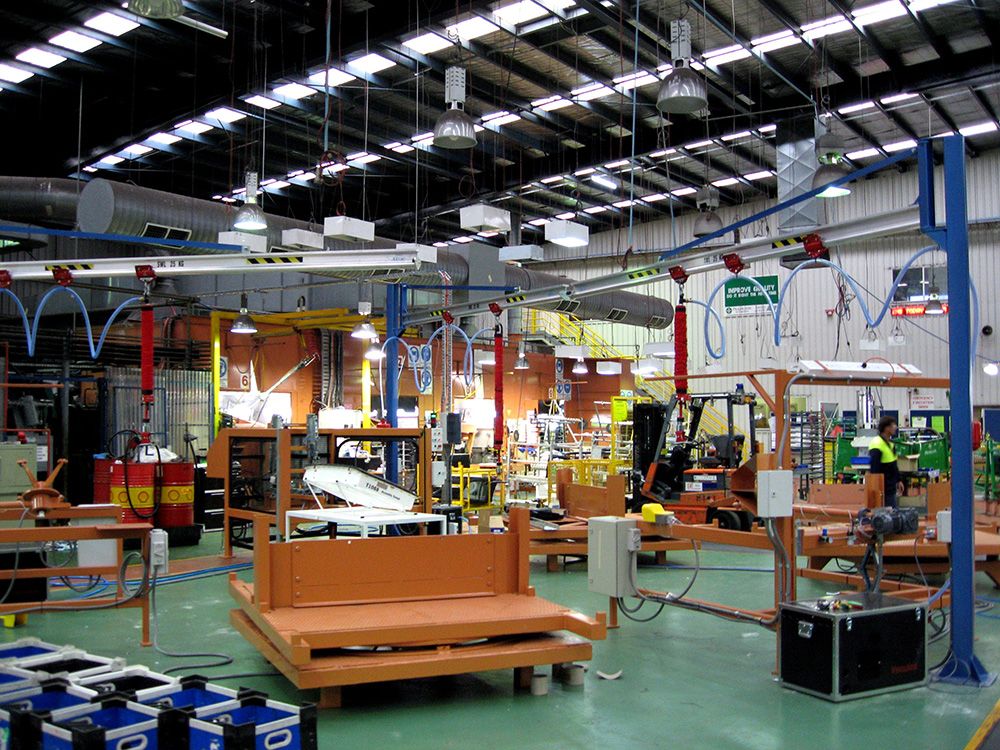 Scenario
The process for this problem involved lifting and placing lightweight glass panels into a variety of jigs so that edging and quality assurance could be maintained. The work cell was restricted in size because of the shop floor layout and the customer required a solution that was efficient and minimised the risk of damage to the product. 
Solution
An Altrac standard jib crane was the best solution for this customer with a vacuum tube lifter. This setup allowed the operator to pick-up, manually tilt and rotate the glass panel so the item could be inspected and placed in one smooth and effortless movement. Altrac jib cranes are useful when working in a small area such as this work cell and with an aluminium arm the slewing resistance is at a minimum.
Outcome
The customer now has an efficient way to handle their glass panels that also minimises damage to the product. The low rolling resistance of the trolley coupled with the lightweight aluminium arm means minimal manual effort to lift and shift the goods is required by the operator. The customer is pleased to see a decrease in product damage, an increase in quality assurance and lowering the risk of injury.
For more information on how we can provide you with an ideal lifting solution please contact us, request a quote online, or call 61 3 9796 5300