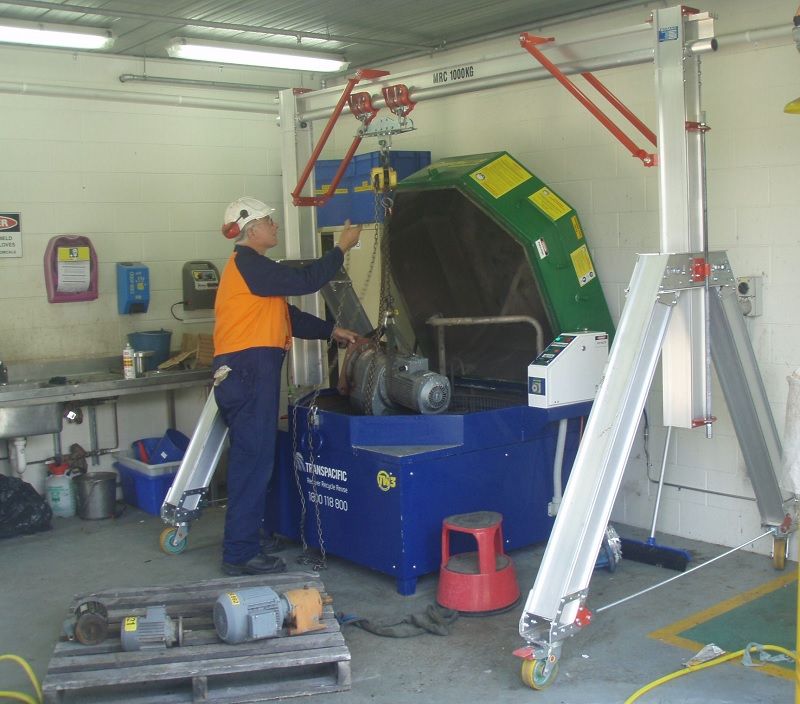 Scenario
This was a large industrial site with many pumps and motors located all around the work area. In most cases these items were located in areas difficult to access due to bunting, head height restrictions or width restrictions. The objects were too heavy to move by hand. To address each individual item with a dedicated lifting solution would have been a massive investment in time and money.
Solution
The Mobitrac Dynamic model with its infinitely variable height and width adjustment meant the system could adapt to the requirements of the individual lifting operations. With the infinite variability in both dimensions, it was not a case of one fixing position being too high while the other fixing position is too low. As the Mobitrac unit is demountable it could be transported to various site areas or left erected and wheeled into place, providing the operators a range of options to address the situation.
Outcome
The customer now has one piece of equipment that fulfils all requirements, has addressed safety needs, and saved a considerable sum of money and time. Mobitrac created a win-win situation for the company and their employees.
For more information on how we can provide you with an ideal lifting solution please contact us, request a quote online, or call 61 3 9796 5300