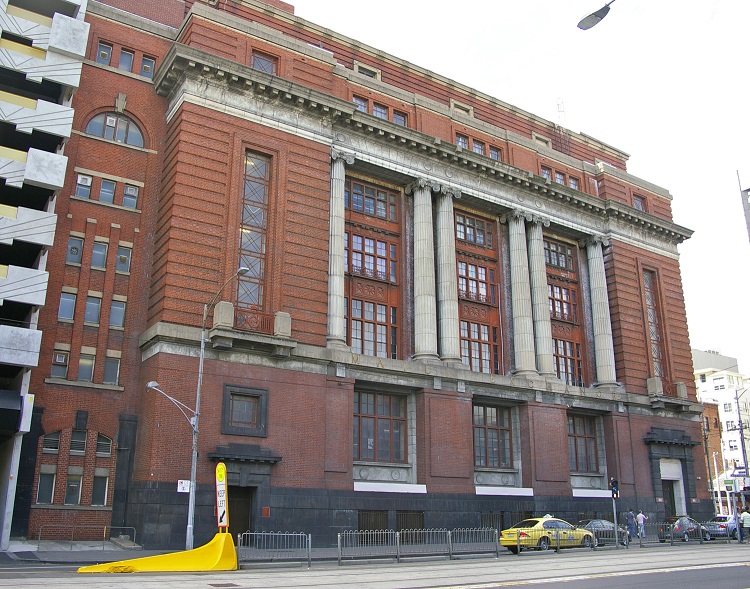 Problem
This grand, old, heritage listed building required an access rail to be installed for the cleaning and repair of windows as necessitated. Heritage listing often places limitations on changes and additions to structures in order to preserve historical significance and appearance. Unfortunately, this means compliance with current safety codes can be difficult.
Solution
Bomac provided the perfect solution for the client by powder coating the Altrac rail the same colour as the window trim to minimise visual impact. In addition, the long spans achieved by using Altrac meant attachment points to the supporting structure were kept to a minimum.  The solution made minimal impact on the building structure and was almost invisible to the eye.
Outcome
The project was completed meeting the requirements of the heritage listing and enabling compliance with modern safety standards.  Altrac now allows for maintenance and regular cleaning to be undertaken safely so the building can be preserved and enjoyed by future generations.
For more information on how we can provide you with an ideal rope access solution please contact us, request a quote online, or call 61 3 9796 5300