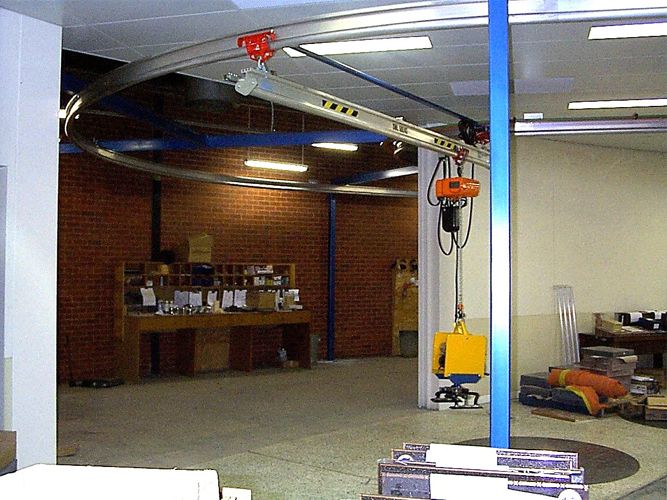 Problem
In this application headstones needed to be moved from the centre of the production area to the loading bay so they could be taken to their respective sites. The issue here was the building was circular and the only way to get the headstones to the loading bay was to follow the curve of the building. As the headstones were spread over various workbenches a gantry system was desired.
SOLUTION
Most gantry systems cannot go around bends but Bomac developed an Altrac gantry crane that could go round a curve as desired by the customer. Using a patented solution the Altrac gantry crane went from a straight section and then curved around the inside of the building to conform to the shapes structure. This patented designed system moves without binding or jamming anywhere along the system. Allowing the operator to pick and place headstones where required.
OUTCOME
Bomac Engineering was able to think outside the square for this application and come up with a solution to a unique problem. The solution addressed the client's needs without them having to try and redesign their workshop layout to make their process suit the product. Instead due to the flexibility of the Altrac system the product was designed to meet the requirements of the customer. Now the operator has the confidence to use this system to move these work projects almost effortlessly and with peace of mind that they will not get damaged.
For more information on how we can provide you with an ideal lifting solution please contact us, get a quote online, or call 61 3 9796 5300