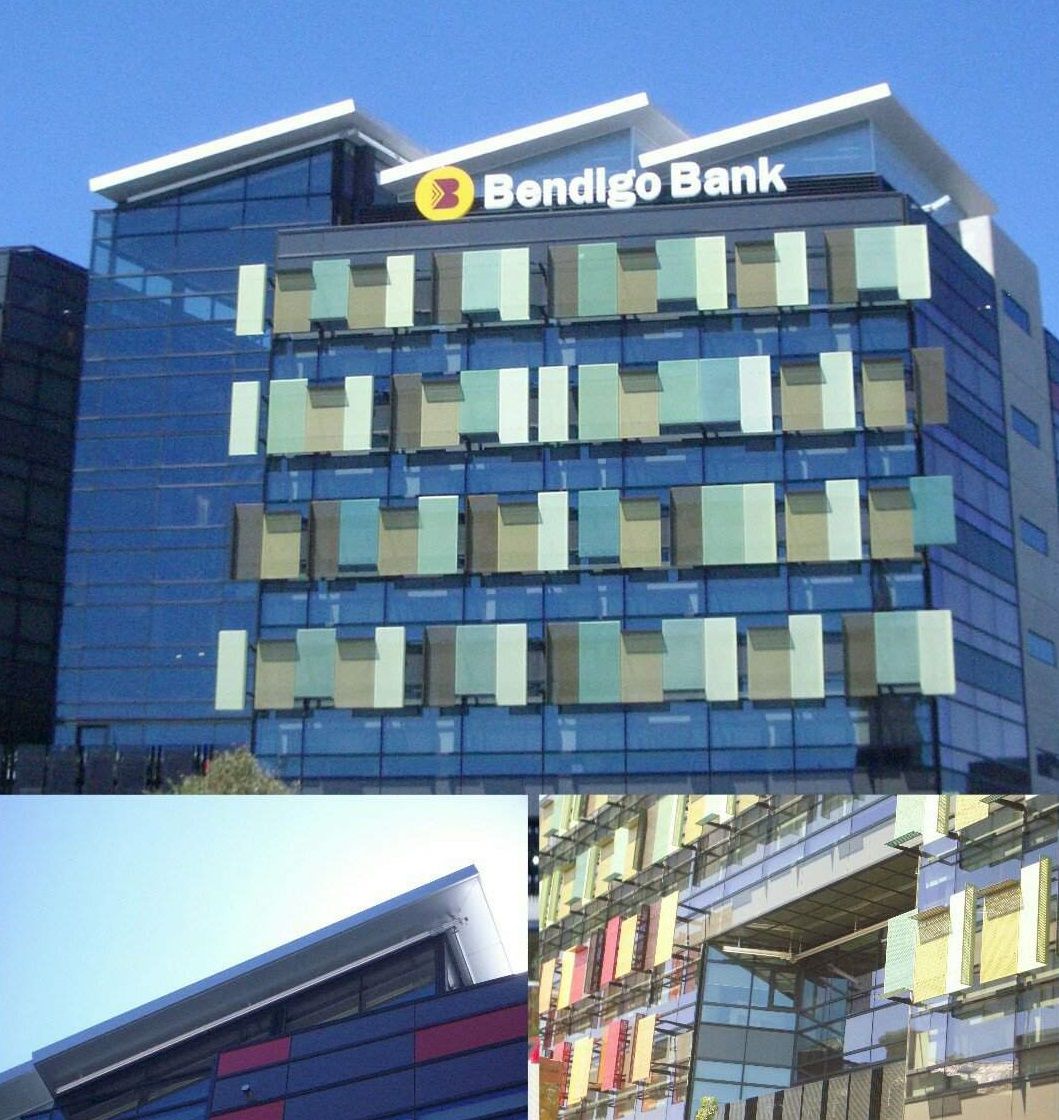 Problem
Even the most interesting and funky of modern architecture requires safe access for cleaning and maintenance. When the Bendigo Bank built its new head office in Bendigo the design was for interesting angles on the roofline, inset sections of glass and visually appealing panels set away from the main outer wall of the building. 
Of course, these still needed to be accessed for cleaning and maintenance purposes. The access needed to be safe and also complement the visual characteristics of the building. Proximity to a river made scaffolding impractical.
Solution
An Altrac fall arrest system met all the requirements. The extruded aluminium rail could follow the lines of the building without creating visual disturbance. 
Anchor points inset behind the track allowed users to control their descent along the decline. A high tensile retractable winch allowed the trolleys to be easily returned to the highest position once the user finished with each section.
Outcome
A safe, visually pleasing height access system was achieved. All parts of the façade can be safely accessed for maintenance without affecting the natural landscape around the building. Access via the rails instead of scaffolding also offers the additional bonus of not requiring a council permit each time the façade needs to be accessed. 
A specialised finish on the trolleys, rather than Bomac's signature red colour, was also utilised to minimise visual disruption. The rail itself, with a zinc aluminium finish is unobtrusive on most modern buildings. 
For more information on how we can provide you with an ideal fall arrest solution please contact us, get a quote online, or call 61 3 9796 5300.
Product Application:
Fall Arrest, Height Safety